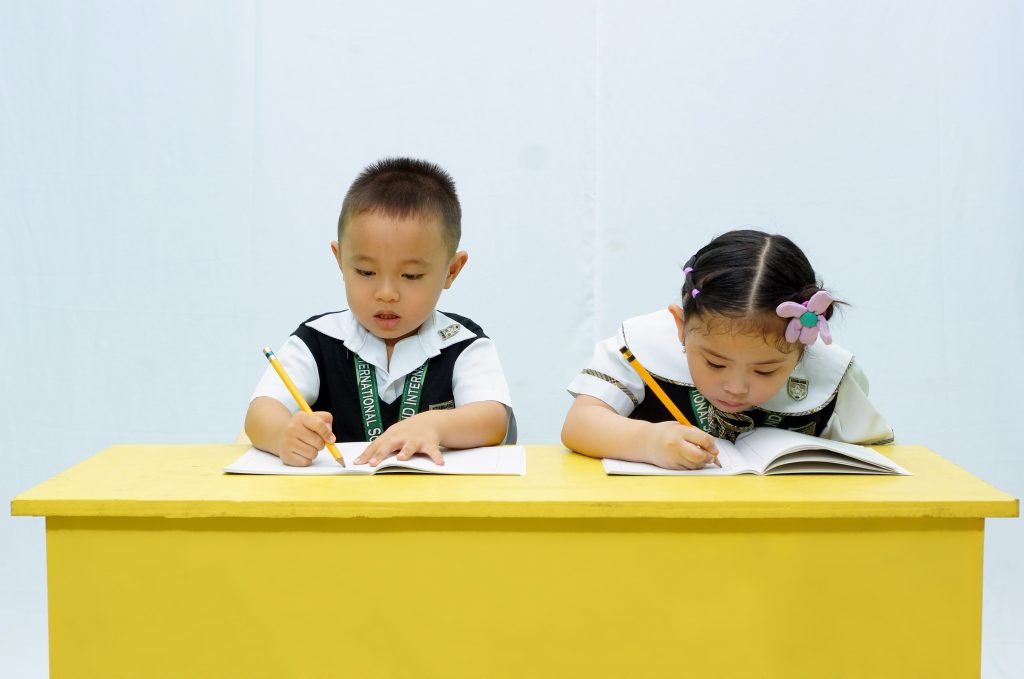 Starland curriculum provides a strong foundation for extensive learning, encourages critical and analytical thinking, problem solving, decision making and respect for individuals. Since students learn in different ways, effective education is our first priority. To realize this objective, intellectual, social, physical and emotional progress must be attained with high standards through integrative learning. Such learning including values is a unified knowledge which is integrated in all subjects. By way of integration, students will experience a balanced and meaningful learning depending on how the student adopts to the academic environment. The school has designed learning programs, specifically advance and regular modules that are made to fit the genuine potential of each child to learn. This is maximized along with efficient and creative teaching. 
The entrance assessment is essential to determine which program is applicable for a new student. Moreover, individualized evaluation by the school directress is conducted twice a year to identify which students belong to the advance or regular class level. 
Highlights of Services:
Service Oriented

High Quality Education

Affordable Tuition Fee

Medium of Instruction and Communication - English

Other language offered: Nihongo and Spanish

Robotics

Language Laboratory
---
Advanced Curriculum

Improved Facilities

Small Class Size; Preschool(15), Elementary(30), High School(35)

Accepts Foreign Students

Accredited by the Bureau of Immigration

Recognized by the Department of Education

Highly-Qualified and Competent Teachers

Online Schooling

Fully Airconditioned Classrooms

English as First Language
---
Guaranteed by the end of the School Year...
PRESCHOOL learner takes advanced lessons in preparation for Grade 1, learns to read long stories (short/long vowels) with comprehension, long words with consonant blends, sight words, cursive writing, vocabulary words, performs the basic operations on addition and subtraction of 3 - digit numbers (with carrying), multiplication and division of one-digit number, answers simple problem solving, and counts from one to one thousand. At this level, the basic of geography is also introduced to instill in the minds of the learners love and appreciation of the world. Values education is also integrated in all subjects